Litters
No puppies available!

PAST LITTERS

Litter "L"
Dame: Tajga - Siegreich Jacint
Sire: Roni - Chivan Von Den Attlichtenwarther Löwen

Born: March 28 2015
3 females (golden, black, black/brown)
2 males (sand white, golden).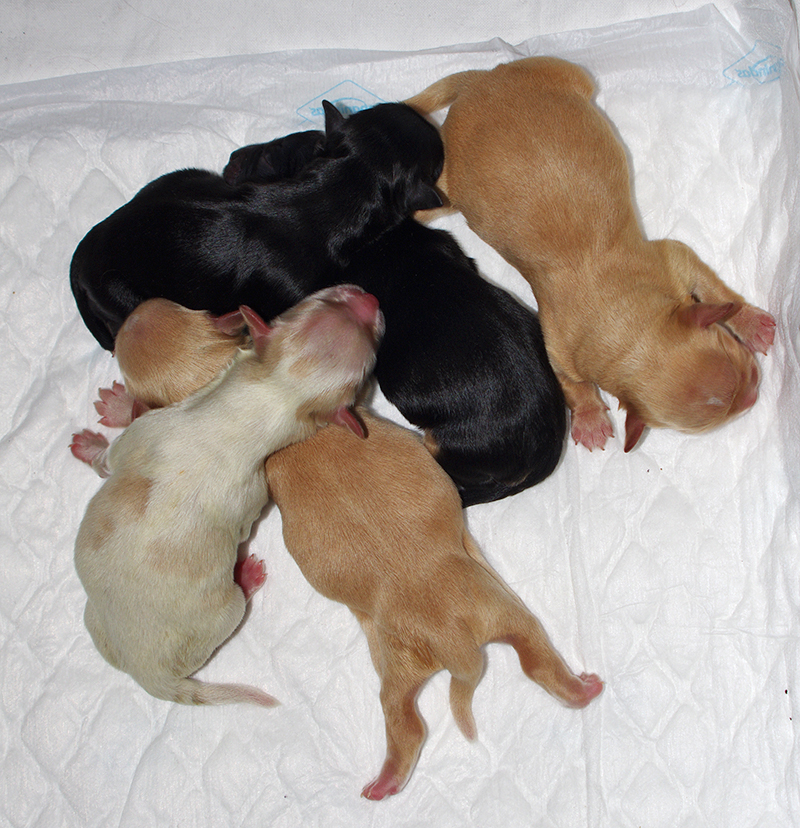 Litter "H"
Dame: Pika - Sirius Superstar's Dixie Diva
Sire: Had - Berill Canis Minor Hadesz

Born March 23 2015
3 females (brown and white)
1 male (brown)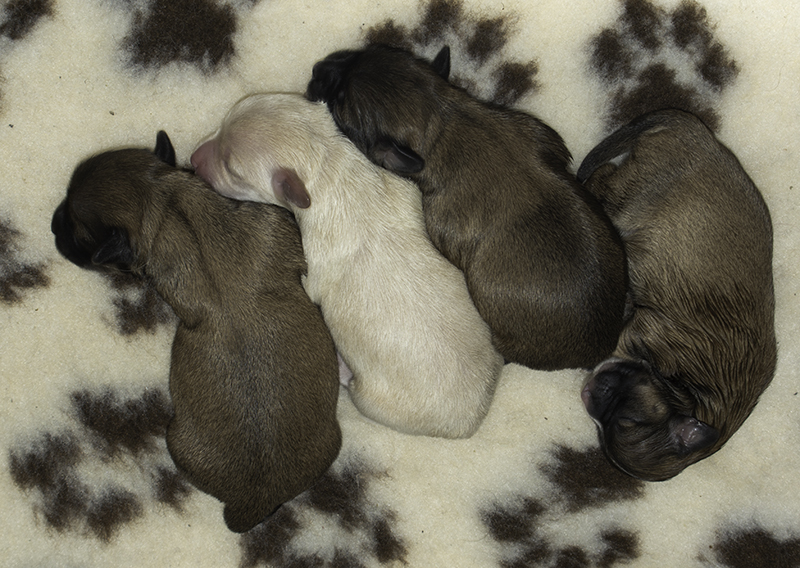 LITTER A
Litter A was born on 9th of november 2013
Sire: Gourmandecalins de la Tour de Senlis
Dame: Sirius Superstar's Dixie Diva
6 puppies - 2 females, 4 males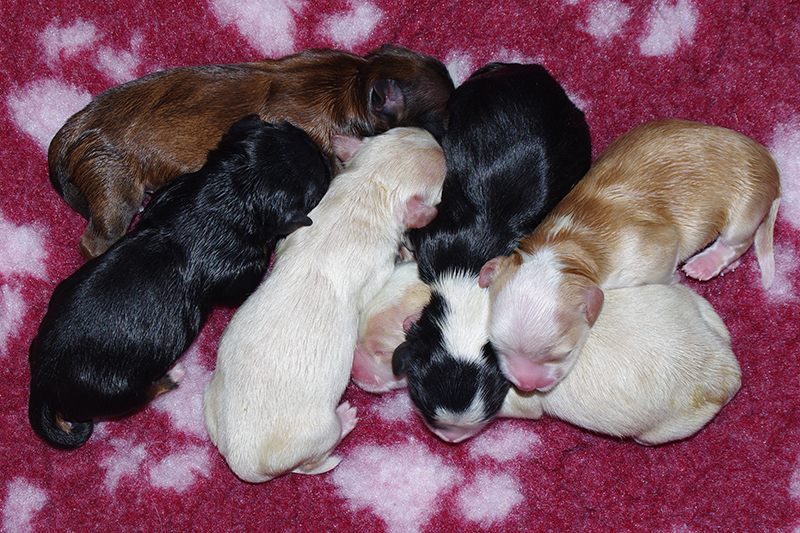 Litter T

Litter "T" was born on 8th of June 2013.
Sire: Angelito De Kiraya's Joy - Angelito
Dame: Siegreich Jacint - Tajga

6 puppies - 5 females, 1 male
Colour of puppies - white, golden, sable.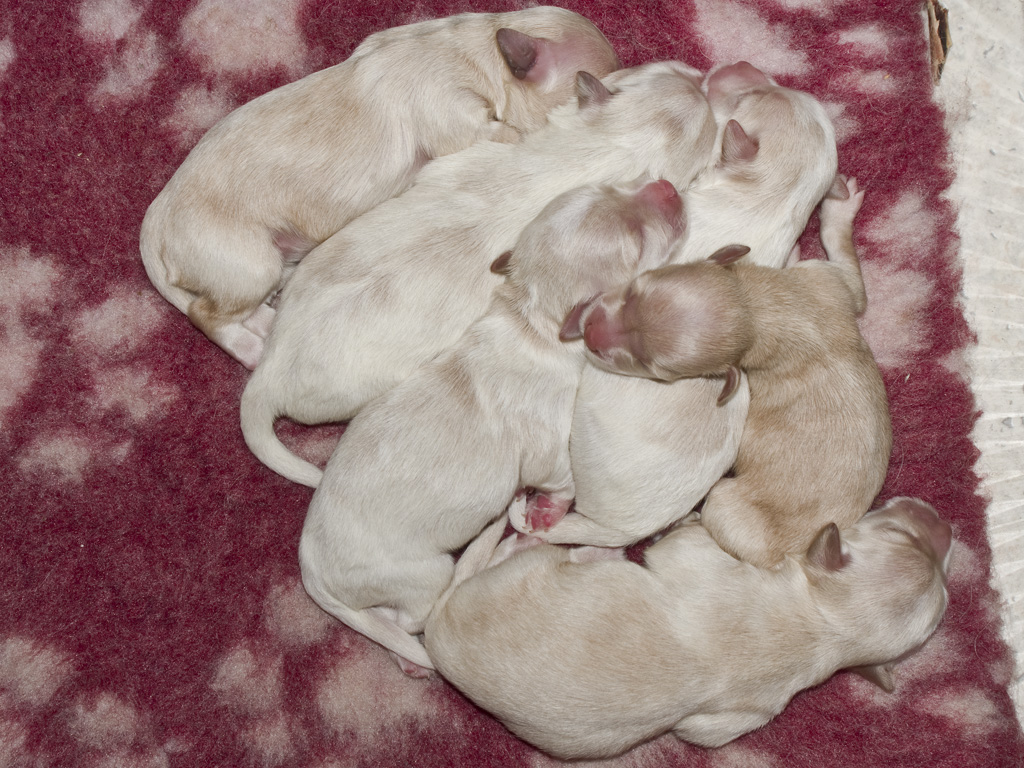 Litter B

Litter "B" was born on 21st of March 2012. Our kennel Sirius Superstar's got the second litter (litter B) of bichon havaneser puppies.

Sire: Ch NL, Ch NL, Ch Belg., AKC CH, Int CH, EU CH 2011 Mr. Jumpin' Jack Flash Sweet Honesty (tricolor, patela 0/0, cataract free)
Dame: JCh SLO, Ch SLO, EU Winner 2011 Siegreich Jacint (golden, patela 0/0, cataract free)

There were 7 puppies - 5 males and 2 females. Five puppies are black&white, two are mainly black with gold-ten markings.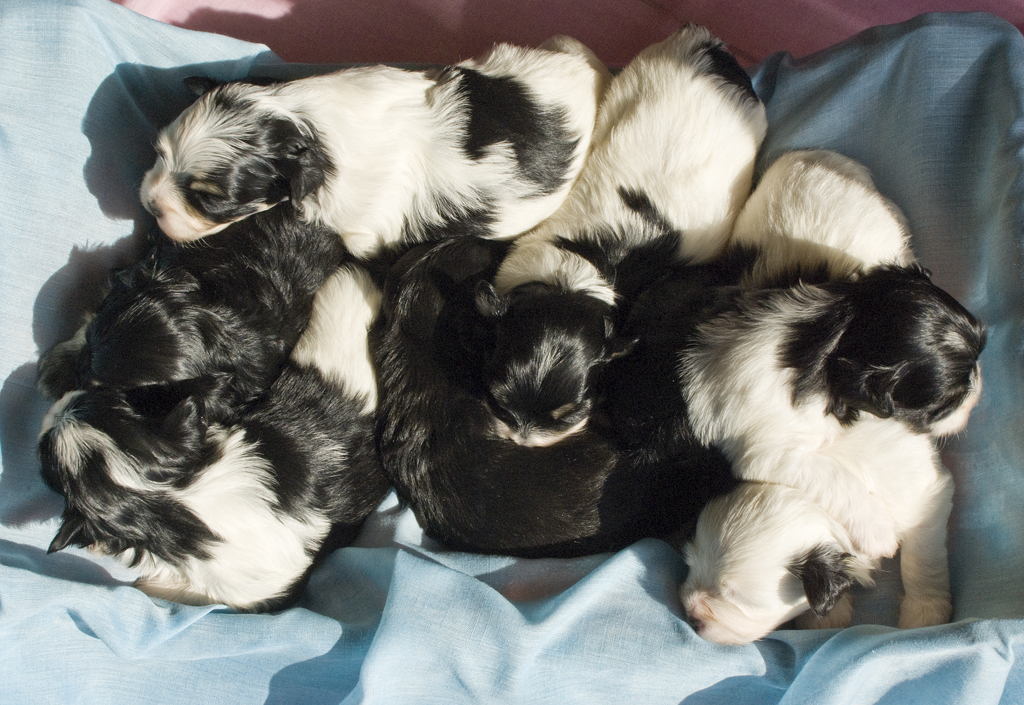 Litter D
Litter "D" was born December 21st, 2010

sire: Bellezza's Sleepy Sandman (Carlos)
dame: Siegreich Jacint (Tajga)

two puppies:
- male: Sirius Superstar's Dr. Dizzy
- female: Sirius Superstar's Dixie Diva

More photos are in the Gallery!